The easiest way to buy, sell, or swap digital assets 🚀
Stably Ramp provides the ultimate embedded solution for streamlined transactions within your application, wallet, or website, enabling your users to effortlessly buy, sell, or swap digital assets across different blockchain networks using stablecoins or traditional payments like bank transfers and credit/debit cards. As a cutting-edge on and off-ramp platform, Stably Ramp consolidates fiat pay-in/out methods, stablecoin issuance/redemption, and cross-chain crypto liquidity in order to deliver a superior user experience as well as a turnkey integration for third-party integrators.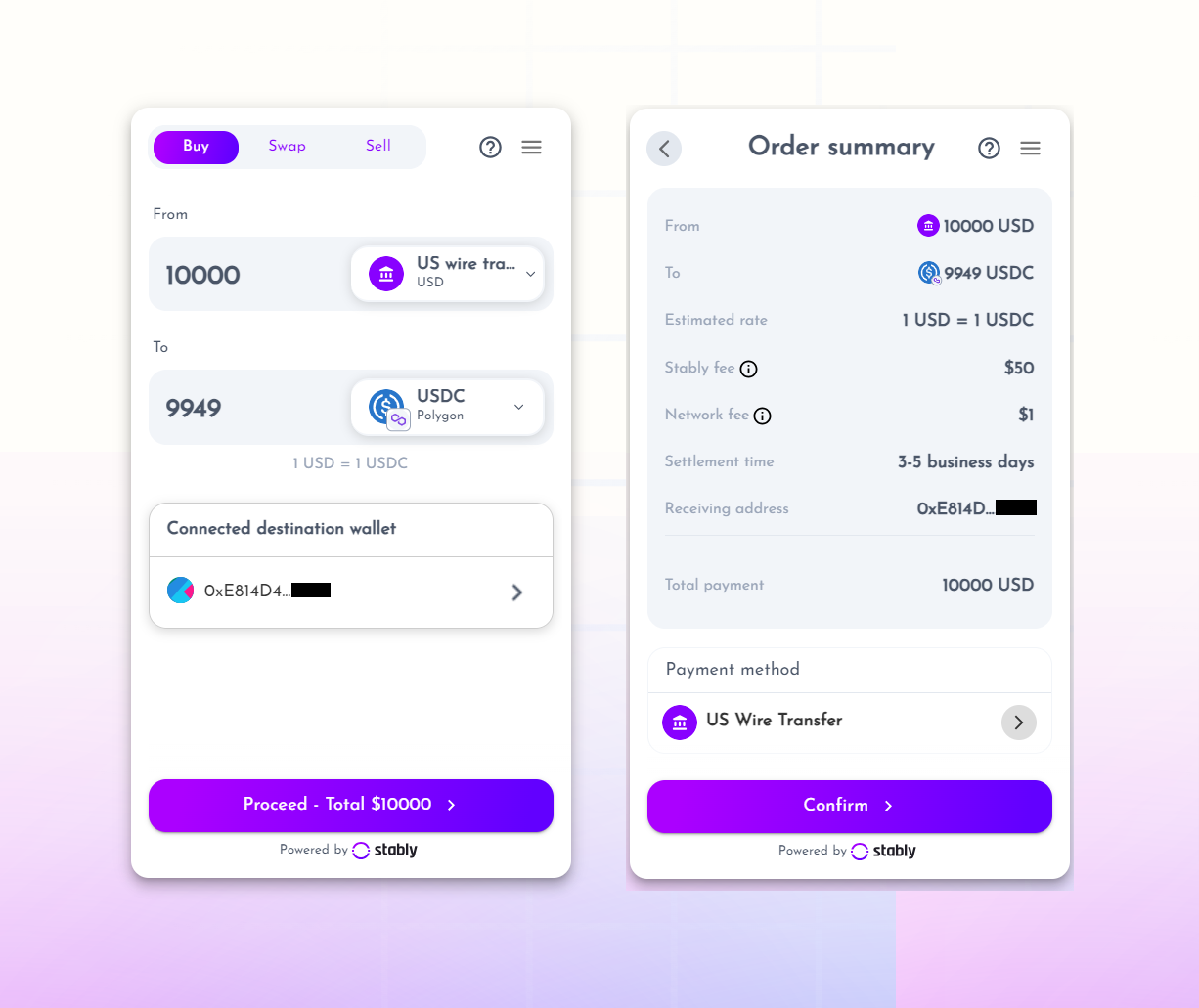 The importance of embedded crypto on/off-ramps
While many current users already own digital assets, they represent just a fraction of potential adopters in the near future. According to
Triple-A
, the global crypto ownership rates in 2023 are estimated to be at 4.2% on average, with over 420 million crypto users worldwide. This number is also expected to reach 1 billion globally by 2027.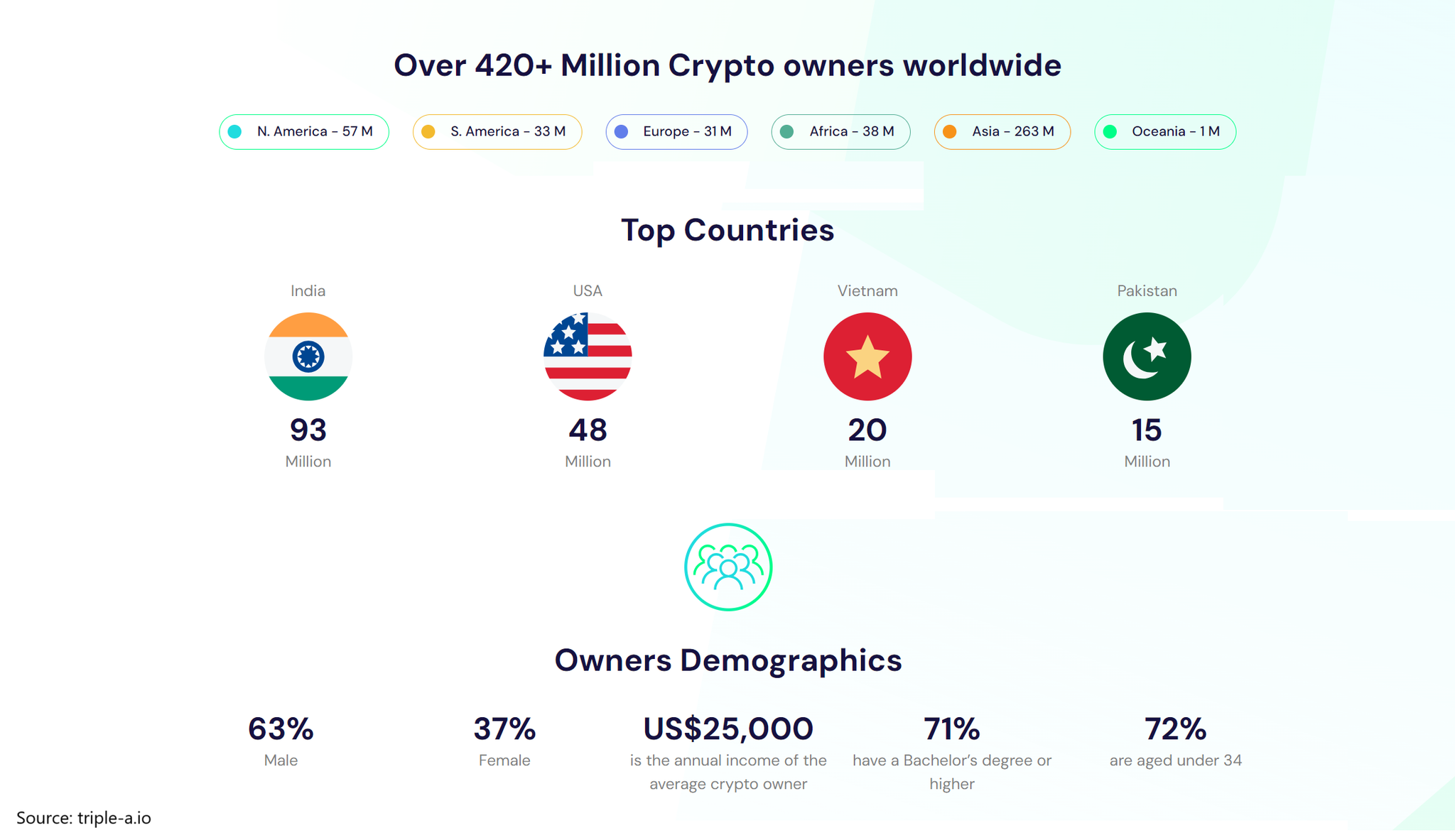 For crypto to truly go mainstream, it must be easily accessible to the untapped Web3 audience. Redirecting new users of decentralized applications (dApps) to centralized exchanges like Coinbase or Binance isn't the most optimal solution, either. This is where Stably Ramp steps in. Our solution is designed specifically for Web3 newcomers, featuring an intuitive interface, competitive fees, global onboarding, and a wide range of digital assets in addition to payment processing options, all seamlessly embedded within your crypto wallet or dApp so users never need to go anywhere else.